YOUR OWN HOLIDAY HOME FOR JUST £19.95
Enter our competition to win a 2020 Sunseeker Spirit Holiday Home sited at one of North Yorkshire's premier holiday parks, Spring Willows
PLEASE NOTE: DUE TO THE CURRENT SITUATION WE HAVE HAD TO POSTPONE THIS COMPETITION. WE WILL HAVE FURTHER EXCITING NEWS SHORTLY, VERY SORRY FOR ANY INCONVENIENCE, PLEASE CONTACT US IF YOU HAVE ANY QUESTIONS.
What You Win | How To Enter | Competition Rules
Find Out All You Need To Know About This Amazing Competition
Spring Willows Boutique Holiday Park is proud to announce the biggest competition in the park's history! You could win your own holiday home + decking, a year of pitch fees, sited at our 5 star holiday park, all ready to holiday in from June 2020 – and all it will cost you is £19.95*!!
What You Win
There are 30 Prizes to be won:
TOP PRIZE
By winning this competition you will receive:
A 38 x 12, 2 bedroom, 2020 Sunseeker Spirit Holiday Home – Sited at Spring Willows Boutique Holiday Park, North Yorkshire
Pitch Fees, rates and insurance paid for 2020
Full decking
* You will be responsible for your own rates (gas and electricity)
OTHER PRIZES TO WIN
5 x 7 night break in a holiday home at Spring Willows
5 x 2 night break in a holiday home at Spring Willows
1 x 1 Year Family Pass for Spring Willows leisure facilities (pool, steam room, sauna and games room)
4 x 3 course evening meal for two in the S-Club (Fri & Sat only)
5 x Full Sunday Roast for two in the S-Club (Sundays only 1-3)
5 x Full English breakfast for two in the S-Club (sun morning only 9.30-11.30)
How To Enter
Entry is simple, just fill in the form on this page and pay your £19.95 competition entry fee.
Competition Rules
Once we reach 2,500 entrants, we will announce one week to go for competition entrants, the competition will close the following week or if we reach 3,000 entrants (whichever comes first).
Should we not reach the 2,500 entrant target, the competition will not run and your money will be refunded in full.
The draw will be recorded live and broadcast on Facebook. All entrants will be placed on a spreadsheet and a winner picked using a random generator. Specific details of the time and date of the draw will be emailed to you in early February should you wish to enter, with the draw expected to take place in the first week of June.
You can enter the competition as many times as you would like.
Competition closes at midnight on 31st May 2020.
Don't Let the Competition Slow Down Your Spring Willows Dream
Considering A Purchase Anyway? Then we Will Sort You Out
If you were considering buying a holiday home at our wonderful park but want to wait to see if you are our lucky competition winner, don't worry, we have you covered. Go ahead with your intended purchase in order to take advantage of our amazing no pitch fees to pay until 2021 offer, which ends at the end of November and if you win the competition as well, we will buy one of your holiday homes right back off you!!
To talk to us more about this or if you want to arrange a visit, use the chat service at the bottom of your screen, or visit our contact page here.
Keep Busy In & Around North Yorkshire
Our Latest News, Views & Connections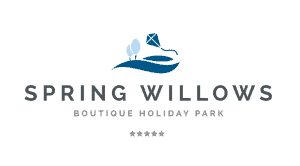 Inspire Leisure
Spring Willows Boutique Holiday Home Park
Main Road, Staxton, Scarborough, YO12 4SB
Tel: 01723 891 505
Think someone would love this? Share the page with them today