BUY A LUXURY HOLIDAY HOME
We have a wide range of luxury holiday homes for you to browse and view at Heathergate Boutique Holiday Home Park.
LUXURY LODGES FROM £99,950
Visit our brand new luxury lodge development and enjoy special offers, a guided tour and excellent service.
Luxury Holiday Lodges at Heathergate Boutique Holiday Home Park
A 5 Star Retreat in the Stunning Northumberland Countryside
Hexham Boutique Holiday Home Park has been described as a 'hidden gem' and 'peaceful oasis', set in the stunning hills overlooking Northumberland National Park. It is the ideal place to own a luxury lodge.  we are proud that due to popular demand, we have extended our park in 2019 to add room for 30 luxury lodges, in a prime, spacious and glorious location. We have already sold 5 plots, and have some incredible lodges for you to view, including the Willerby Juniper, ABI Harrogate and the Pemberton Glendale. So why not take a trip to Norhtumberland, swing by the beautiful town of Hexham and pop in for a tour, we'll happily show you around our secure, friendly, gated holiday home community.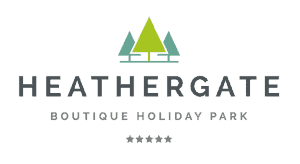 Download Our Caravan Holiday Home & Luxury Lodges Brochure & Buyers Guide Now
Our brochure & buyers guides are packed with useful information about Heathergate Boutique Holiday Home Park, the luxury caravan holiday homes and lodges for sale, as well as information about the annual charges and all the benefits of holiday home ownership on our beautiful, five star holiday park..
Please complete the form below to instantly download our latest brochure & buyers guide.
Buying  A Holiday Lodge at Hexham's Hidden Gem
All About Location
A QUIET OASIS THAT IS EASY TO GET TO
Based in the stunning hills above the classic market town of Hexham in Northumberland, Heathergate Country Park is 5 star holiday resort. Heathergate boasts large fields and country walks ideal for walkers, keen cyclists or dog owners. The site overlooks the Northumberland National Park, 'the home of England's cleanest rivers, clearest air and darkest skies'.
If you are looking for great restaurants or days out, there is lots of options in Hexham or you could drive in to neighbouring cities Newcastle or Sunderland. We are also only 30 minutes away from Hadrian's Wall and other local landmarks.
Heathergate is simply a wonderful location for your holiday lodge.
Your Holiday Community
SHARE A PARK WITH LIKE MINDED PEOPLE
Heathergate Country Park is a source of pride to our existing owners.  All like-minded people who enjoy the quiet, tranquil countryside, relaxing walks and great company. The community feel is natural at Heathergate, new owners are welcomed like old friends but also left to enjoy their park as they see fit. Most of our owners have been with us for several years.
The new lodge development area is a chance for us to welcome more great owners on to the park, to share a coffee with in the lounge or to take part in the owner led social gatherings. Our park boasts a lounge, gym and other amenities and is open 11 months of the year.
Heathergate was awarded a David Bellamy Conservation award.
Luxury Lodges For Sale
A RANGE OF LUXURY LODGES AVAILABLE TO BUY
Heathergate is a well respected family run organisation, and as such, we partner with all the major caravan and lodge manufacturers in Europe. Currently, at the park we have a wide range of holiday homes and lodges, including Willerby's, Pemberton's and ABI. Our lodges are all situated on large plots in the secluded lodge area of our park.
There are 30 brand new plots available at Heathergate and currently you have a wealth of options on the location of your lodge on site. Our expert, friendly team will help design your own piece of paradise.
Arrange to see our Sales team to discuss your holiday lodge options.
What Our Owners Say About Heathergate
Geoff & Joan Marsden – Cyprus
We have spent 6 years at Heathergate and this year acquired our third holiday home on the park. Last year we bought our lovely caravan , on trust, while we were 2000 miles away, and we were not disappointed. We would especially like to show our appreciation of Andrew for his help and expertise. We would also like to thank the staff for their excellent service and patience and we value the comradeship of the staff and fellow customers as friends over the years. We wish the Park many years of progress and success.
Jimmy & Mavis Cooper – Northumberland
We have just completed our first year at Heathergate. We purchased a new holiday home and its the best thing we have ever done. The park is just a fantastic setting and very tranquil. We are a retired couple and so glad that we decided to purchase on Heathergate. The staff on park are very helpful and are always at hand if we need assistance.
Jan & Jimmy Dearden – Newcastle
The best thing we ever did was purchase a holiday home at Heathergate. It takes only half an hour to get there, but it feels like a totally different world to work and home life. We have owned two holiday homes in the six months since we found the park – upgrading quickly after finding that it fitted into our lifestyle so well. We haven't missed a single weekend or school holiday at Heathergate, since. Despite, the park being small and quiet – which is what we were looking for – we have found we have done more as a family, on the park and in the lovely town of Hexham, than we would ever have found to do at home. We just feel we are enjoying the best of both worlds.
New Owner Welcome Pack Worth £10,000+
Join Heathergate and Receive a Host of Exclusive Rewards
Your Free £10k+ Platinum Welcome Pack Includes:
15 Year Warranty on all Lodge | 10 Year Warranty on all new static caravans | 5 Year Warranty on all Pre-Owned static caravans
Site fees for 2019
Complete UPVC Decking & Skirting
Siting & Connections
Individual telephone connection for broadband
Fridge/Freezer