Keep Busy In & Around Fife, Scotland
Why Buy a Holiday Home in Fife, Scotland?
Fife is a stunning, highly sought after Scottish County

Beautiful yellow sands and clean seas

We have breathtaking views

Lots of great culture and pockets of villages

Scenic walks and cycling trails

Great access to wider Scottish locations

Much, much more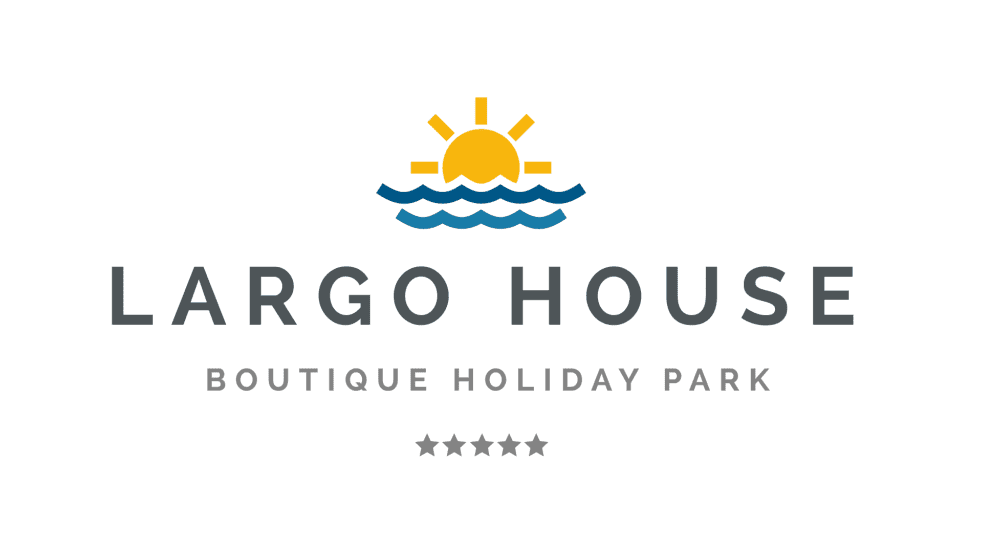 In & Around Fife
Crail
In the Kennedy Airport USA, there hung a print of the famous Crail harbour, which has been sketched by hundreds over the years. Lobster and crab are at their best, as Crail has earned an enviable reputation for shellfish due to the exceptional cleanliness of the local water.
Golfers too are well catered for at the two hundred-year-old Crail Golfing Society's Balcomie and Craighead seaside courses, both open to the public. Historians will be interested to know that the now disused airfield on the outskirts housed Swordfish planes with which Fleet Air Arm crews practiced torpedo attack techniques during the 1939/1945 war.
Leaving Crail, pressing on west and looking left, stands The Isle of May, with its warning beacon and long history. The missionary St Adrian was killed by marauding Danes on the island around the year 875. Famous too as a breeding ground for the various kinds of sea birds, guillemots and puffins in particular.
On the far side of the Forth, the Bass Rock is prominent – there gannets breed and regularly fly 60 miles eastwards to their feeding grounds.
Kilrenny
Four miles from Crail inland on the right Kilrenny Church spire catches the eye. An attractive rural village, Kilrenny supports an active progressive community. The now unused churchyard has some ancient and interesting inscriptions on its tombstones.
Cellardyke
Nearby on the shore lies the once busy and prosperous fishing village of Cellardyke. The Dutch-built harbour now berths a variety of pleasure craft with outside stairs and crow-stepped gables, enjoying conservation status.
Anstruther
Adjoining Cellardyke lies Anstruther, with its large harbour berthing many pleasure and commercial fishing vessels. Sea angling and trips to the May Isle are available during the season. The R.N.L.I. lifeboat is a major attraction as is the impressive Scottish Fisheries Museum at the quayside, which recalls the once thriving fishing and boat building industry and related history of fishing methods.
The Dreel burn divides east and west Anstruther and the song tells how in ancient times Maggie Lauder carried King James IV over it to keep his feet dry. On the west side a nine-hole golf course adjoining the shore at the Billowness welcomes visitors with an invitation to the clubhouse with licensed catering.
Pittenweem
A fifteen-minute walk by the shore and you arrive at bustling Pittenweem with its daily Fish Market auctioning the fleet's white fish and shellfish for home and abroad. A thriving fish economy with boats unloading, catches auctioned and fish being dispatched is Pittenweem's reason for being. From the shore there are many wynds on of which is the location of St Fillan's Cave that can be seen by appointment from the Gingerbread Horse in the High Street.
An annual summer Arts Festival brings noted artists and art lovers to show and view the various exhibitions shown throughout the village.
St Monans
A further two miles along the coast is St Monans with it's "Auld Kirk" (old church). Unusual is the sailing ship which is suspended from the church ceiling. An odd skerries formation offshore attracts geology students.
West of the village can be seen the sails of a non-functioning windmill where salt was extracted from the saltpans last century.
Elie and Earlsferry
Elie and Earlsferry, the village with the double name which caters very successfully with tourism. A testing golf course, open to the public, for the discerning golfer and with an abundance of hotels, guest houses and self An annual summer Arts Festival brings noted artists and art lovers to show and view the various exhibitions shown throughout the village. The stretches of clean golden sands particularly attract families with children.
Kilconquhar & Colinsburgh
Doubling back slightly and moving inland you come into Kilconquhar. One of the smallest villages in the area it has a certain charm all of its own, with wonderful views over the loch. There is a large estate here, Kilconquhar Castle, that has been turned into a holiday resort. Leaving here and heading even further inland you enter Colinsburgh, another small village that supports two public bars and two garages. Charleton Estate again on the outskirts is a main feature of Colinsburgh.
Upper Largo
Moving along the beautiful coast route you come to Upper Largo. As you enter to the left is an entrance down to the Scottish Larder. With a wonderful selection of Scottish food and an excellent restaurant it is a must for all tourists. Looking up you see the 294m Largo Law, it is said to have riches of celtic origins buried there, some of which are displayed in Edinburgh's Museum of Antiquities.
Lower Largo
Turning down to the sea again we find Lower Largo more famously known for Alexander Selkirk, better known as Daniel Defoes' Robinson Crusoe. In the main street there is a statue of him looking out to sea searching for boats. The old 19th century granary overlooking the harbour is now the Crusoe hotel.
Lundin Links
Coming back up from the shore you join onto Lundin Links. The Lundin Links Hotel can't be missed, as it is a splendid white with black timber building. From the hotel heading west takes you on a straight road out of the village. With a bowling green and two golf courses the village offers plenty to do.
Download Our Caravan Holiday Home & Luxury Lodges Brochure & Book A VIP Tour
We would love to welcome you to our 5 star, award-winning park. Please fill in your details below and you will instantly be able to download our information pack. We look forward to seeing you here in beautiful Fife.
Our Latest News, Views & Connections

Largo House Country Park
Upper Largo – Leven
Fife
KY8 6EF
Tel: 01333 329 489
Think someone would love this? Share the page with them today