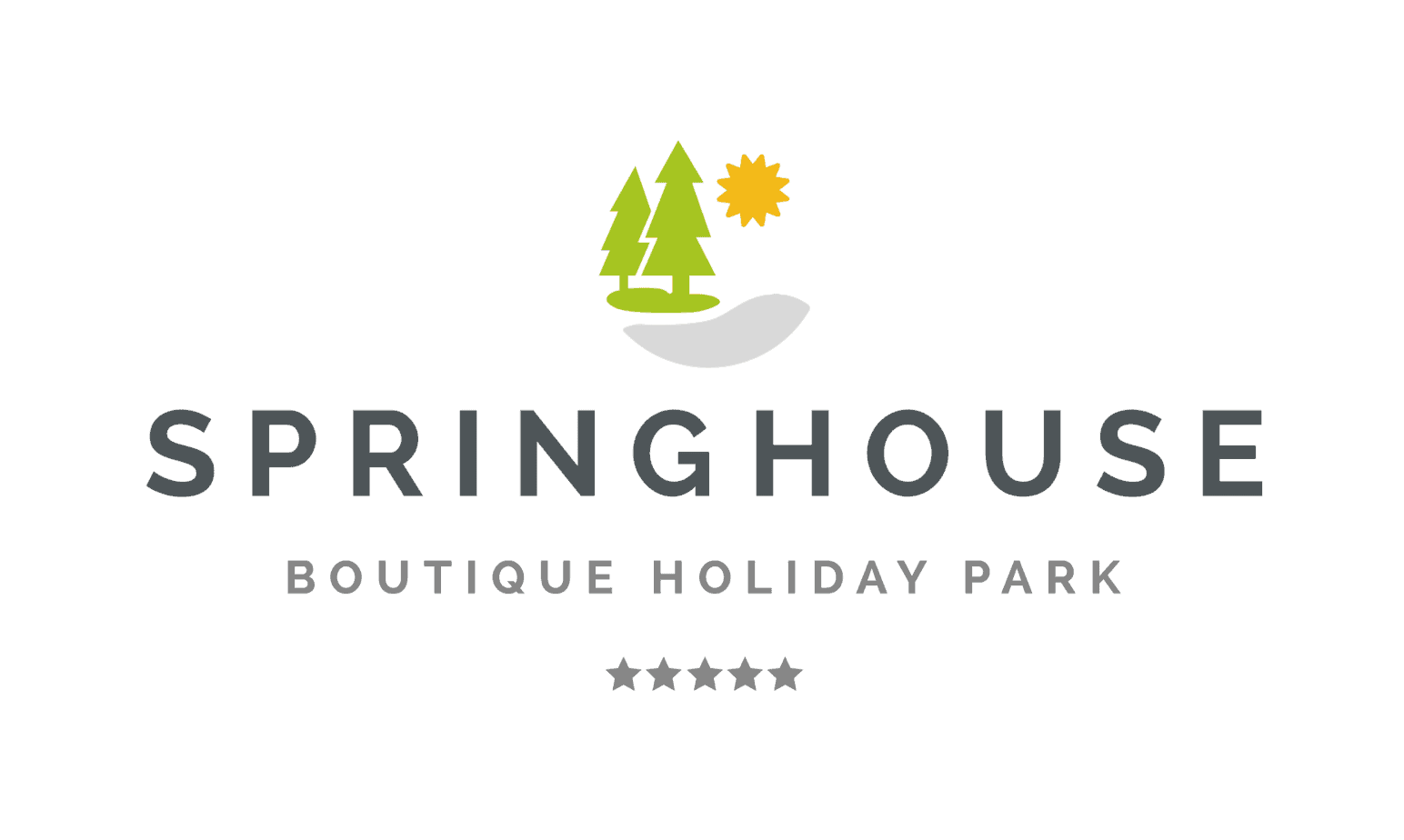 Springhouse – Touring Holidays in Northumberland 
Holiday Park In Slaley Forest, Northumberland
Springhouse Boutique Holiday Home Park offers a warm welcome to touring caravans and tents. We offer a beautifully appointed touring park, clean showers, toilets and electric hook up, so that you can enjoy the tranquillity of Springhouse with your touring caravan or tent.

On the park we have a newly refurbished, delightful restaurant/cafe and, for the kids, a large play area with modern climbing frames and zip line. There are regular activities put on for our owners and all are welcome. The site also includes a shop & off license, as well as a launderette and a book & CD library.
Springhouse was awarded a David Bellamy Conservation award.
Booking Conditions
Arrival & Departure Times
Check in time:- Pitches are available from 12.00pm and must be vacated by 12.00pm. Caravans are available from 4pm and are to be vacated by 10.00am. Cocoons are available from 2pm and are to be vacated by 12.00pm. The caravan/pitch should be left clean and ready for incoming guests. If you are likely to arrive after 5.00pm it is essential that you telephone the park in advance of your arrival so that we can make arrangements for you.
Payment for your Holiday
Your pitch will be secure with a £10.00 non-refundable deposit and your caravan will be secured with a £25.00 non-refundable deposit. There is also a £50.00 refundable deposit on top of the balance for the caravans which needs to be paid when settling the balance. This balance will be refunded by cheque once the caravan has been checked on your departure.
Your booking must be paid at least 8 weeks prior to arrival. If the booking is made within 8 weeks of arrival, payment must be paid in full at the time of booking. Failure to pay the full cost of your holiday by the balance date may result in the cancellation of your holiday booking without any refund.
Use of your touring pitch/caravan holiday home
Only those people listed on the booking form may occupy and use the pitch/caravan allocated. If unauthorized persons occupy or use the pitch/caravan your booking will be terminated and no refund allowed. Touring pitches will not be held after 10pm on the day of your arrival unless prior arrangements have been made with the park.
Unreasonable Behaviour
For the convenience of our guests we reserve the right to terminate a booking without compensation or refund where the unreasonable behaviour of the persons named on the booking or their guests might impair the enjoyment, comfort or health of other guests.
Safety and Insurance
All vehicles and caravans must be appropriately insured and certified in accordance with the road traffic act and current legislation.
Arrival Day
Please bring with you your receipt. If your booking is a late one and you do not receive a receipt, please bring with you some form of identification.
If you change your booking
Springhouse Country Park reserves the right to charge an administration fee of no more than £5.00 of an alteration is made to your booking within 8 weeks of arrival.
If you cancel your booking
If you cancel your booking the following charges will be applied:-
LENGTH OF TIME CANCELLATION CHARGE
8 weeks or more £10 deposit
6 weeks to 8 weeks 30% of total cost of holiday
4 weeks to 6 weeks 40% of total cost of holiday
2 weeks to 4 weeks 50% of total cost of holiday
1 week to 2 weeks 90% of total cost of holiday
Less than 7 days 100% of total cost of holiday
SEASONAL TOURING PRICE
£
2,350
annually (no split charge)
Other periods are available, contact us for details.
Please telephone 01434 673241 to make your booking
All prices are per night for 2 adults only, please vacate your pitch by 12 noon on day of departure, late stays until 5pm – £5.00. Electricity Included
Please telephone 01434 673241 to make your booking
Enquire About A Springhouse Holiday
Keep Busy In & Around Slaley Forest, Northumberland
Why Buy a Holiday Home in Slaley Forest, Northumberland?
Hexham & Corbridge are mere miles away – stunning, highly sought after market towns

Northumberland National Park is a short walk away

We have breathtaking views

Lots of great culture

Scenic walks and cycling trails

Great access to wider Northumberland locations

Much, much more
Our Latest News, Views & Connections

Springhouse Country Park
Slaley, Hexham
Northumberland
NE47 0AW
Tel: 01434 673 241
Email: springhouse@inspireleisure.com
Think someone would love this? Share the page with them today