Geoff & Joan Marsden, Cyprus
We have spent 6 years at Heathergate and this year acquired our third holiday home on the park. Last year we bought our lovely caravan , on trust, while we were 2000 miles away, and we were not disappointed. We would especially like to show our appreciation of Andrew for his help and expertise. We would also like to thank the staff for their excellent service and patience and we value the comradeship of the staff and fellow customers as friends over the years. We wish the Park many years of progress and success.
Jan & Jimmy Dearden, Newcastle
The best thing we ever did was purchase a holiday home at Heathergate. It takes only half an hour to get there, but it feels like a totally different world to work and home life. We have owned two holiday homes in the six months since we found the park – upgrading quickly after finding that it fitted into our lifestyle so well. We haven't missed a single weekend or school holiday at Heathergate, since. Despite, the park being small and quiet – which is what we were looking for – we have found we have done more as a family, on the park and in the lovely town of Hexham, than we would ever have found to do at home. We just feel we are enjoying the best of both worlds.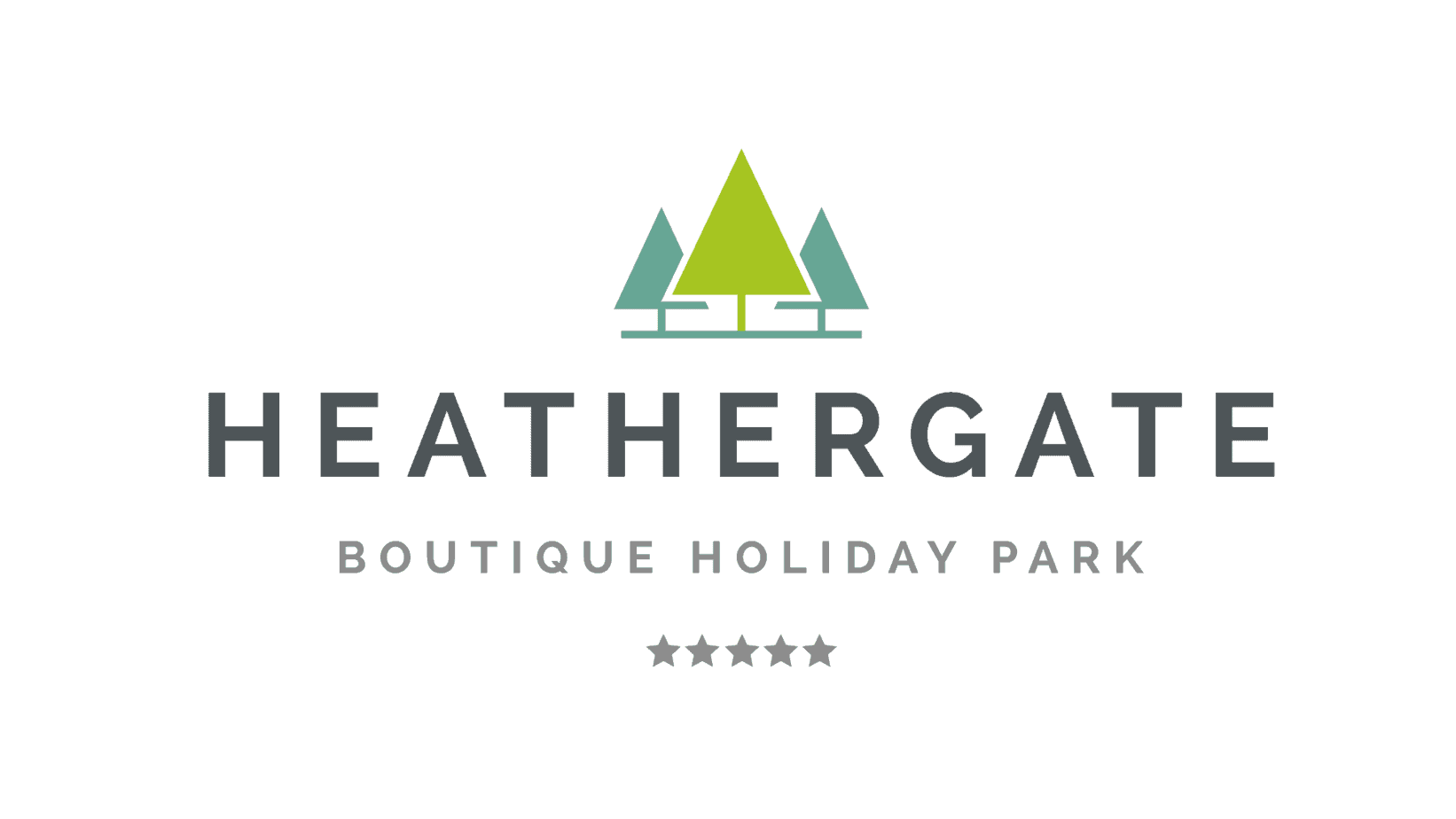 Heathergate – A 5 Star Retreat in the Stunning Northumberland Countryside
Caravan Parks In Northumberland
We really understand how important it is to look after you as a holiday home owner at Heathergate. We have worked really hard over the past 10 years to provide the very best environment possible for our holiday home owners, whether they own a luxury static caravan or a holiday lodge. Our park has been graded "Five Star, Exceptional" by English Tourism, and has twice been runner-up in the category for Best Caravan Park at the North East Tourism Awards. Our exceptional standards of care have been recognised by the major industry bodies. Even more important than that are the thoughts of our customers, holiday home owners who are people just like you – why not take a look for yourself and see what some of our holiday home owners have to say about us.
Heathergate isn't some massive holiday park where you're just a number. With only 42 holiday home plots each owner is known by name by the park team – and you'll get to know us too! We care about you and we'll look after you – we'll even do your shopping for you if you want through our personal concierge service which aims to make sure you really get the most out of being a holiday home owner on our private and exclusive park.
Our park manager, Ted, has looked after Heathergate for 6 years so there really isn't anything that you could wish to know about the park and the area that he can't help you with! Ted is passionate about the park and works tirelessly to make sure it is the best caravan park in Northumberland. And if you want recommendations for eating, drinking, walking, fishing, cycling, or rambling then Ted is definitely your man – a true font of knowledge!
Exceptional Park Standards
We're very proud of the standards at the park and pride ourselves in offering all of our static caravan owners and visitors a five star, exceptional experience. All the static caravans for sale in Northumberland that we offer come fully guaranteed and we aim to ensure that at every visit our customers have a wonderful time and that they leave the park relaxed, refreshed, and rejuvenated!
Our team of park staff will ensure that the grounds are never anything less than immaculate so that you can enjoy a stroll and admire the wonderful array of plants and flowers, as well as the butterflies and birds. We cut the grass so that you don't have to! Just come and relax – after all that's why you're here!
Not many people can benefit from their own private gym – but you can. Our fully equipped private gym (available only for holiday home owners and their invited guests) is open 24 hours a day so you never have to miss out on keeping fit. And afterwards you can relax and unwind in the Bellamy Lounge with complimentary tea & coffee.
If you'd like to learn more about the static caravans for sale in Northumberland, then please feel free to call us, or leave your details on the "contact us" page and we'll be in touch soon.
Current Holiday Homes In Stock
3 Bedroom, 2 Bathroom 44 x 22 Luxury Lodge -

SOLD

The Glendale makes a break with tradition. The proportions of Pemberton's flagship model suit this adaptation comfortably and detract nothing from the generous layout.

2 Bedroom, 40 x 14ft

This beautiful holiday home is wonderfully appointed and includes free decking and our platinum package. The ABI Ambleside is a luxurious lodge, extremely well designed and very spacious. This is one of the most popular homes on the market and sure to be picked up early.

SOLD

2 Bedroom, 2 Bathroom 40 x 20 Luxury Lodge

The new interior design for 2021 is bang on trend but a classic twist to ensure your new home doesn't date in the years to come.

40 x 20 - 2 Bedrooms, 2 Bathroom

LIMITED OFFER - SITE FEES JUST £995 +vat FOR FIRST 3 YEARS* This stunning lodge comes sited and connected on our new development with breathtaking views. It also includes full decking!

SOLD

40 x 22 - 2 Bedrooms, 2 Bathroom

This beautiful holiday home will be situated on a premium plot with uninterrupted views of the stunning Hexham countryside.

40 x 20 - 2 Bedrooms, 2 Bathroom

Heathergate's newest addition, the Willerby Mapleton is a modern, stunning lodge with high tech gadgets galore, including a media wall and mood lighting in the lounge. The bedrooms are fantastically designed and the home is sure to be extremely popular.

40 x 20 - 2 Bedrooms, 2 Bathroom

The new Prestige Plantation lodge is beautifully appointed with cream decor and a bright, warm, open feel. It is an absolute must to request a viewing when coming to Heathergate, it will be well worth the visit!

38 x 12 | 2 bedrooms -

SOLD

41 x 20 - 2 Bedrooms, 2 Bathroom

COMING THIS SPRING

- 40 x 20, 2 Bedroom

2 Bedrooms, 36 x 12

This stunning static caravan holiday home includes Upvc decking and is appointed well throughout.

3 Bedroom, 38 x 12 Stunning Caravan Holiday Home -

SOLD

This Europa Willow comes with full wrap-around decking and a fantastic sunny plot with great views.

40 x 20 - 2 Bedrooms, 2 Bathroom
Download Our Caravan Holiday Home & Luxury Lodges Brochure or Book A VIP Tour
Our team would love to welcome you to our 5 star, award-winning park. Please fill in your details below and you will instantly be able to download our information pack, now including a free e-book by an award winning industry expert, packed with advice and knowledge on buying your holiday home. We look forward to seeing you here in beautiful Hexham.


Ron and Margaret Kennedy, Northumberland
We have owned a holiday home at Heathergate for five years and are fortunate that we have bought two in that time. Heathergate is the perfect location for us to enjoy the freedom of our retirement, as it is small, friendly, quiet and secure. We tend to spend more time at the Park than at home and it comes as quite a wrench when we have to spend the whole of February at home when the park has to have its annual close down.
Jimmy & Mavis Cooper, Northumberland
We have just completed our first year at Heathergate. We purchased a new holiday home and its the best thing we have ever done. The park is just a fantastic setting and very tranquil. We are a retired couple and so glad that we decided to purchase on Heathergate. The staff on park are very helpful and are always at hand if we need assistance.
Keep Busy In & Around Hexham, Northumberland
Why Buy a Holiday Home in Hexham, Northumberland?
Hexham is a stunning, highly sought after market town

Northumberland National Park is a short walk away

We have breathtaking views

Lots of great culture

Scenic walks and cycling trails

Great access to wider Northumberland locations

Much, much more
Our Latest News, Views & Connections
HEATHERGATE BOUTIQUE HOLIDAY HOME PARK
Think someone would love Heathergate? Share this page with them today