Caravan Holidays at Spring Willows
Spring Willows Leisure Park is a private and peaceful holiday home owners' park which provides the perfect location for exploring the Scarborough coast. Nestling amongst acres of rolling Wolds and within easy reach of beautiful beaches this park is a jewel in the Yorkshire coastline.  Most of our holiday home owners choose to keep their holiday homes for their own use, or for that of their families and close friends, preserving the very special atmosphere that our picturesque park enjoys.
However there are a handful of caravan owners who are unable to visit as often as they might like and so have asked us to offer their homes for rent to discerning families who might also like to enjoy the wonderful surroundings of the park. These holiday homes are available for short or longer term rental – feel free to call us to check whether we have anything available right now.
Welcome to Spring Willows Boutique Holiday Home Park
A Stunning North Yorkshire Caravan Holiday Park – 2021 Season
Please call us on 01723 891 505 for the latest prices and availability
As these caravans are privately owned each arrangement is tailored to suit the requirements of both the holiday maker and the caravan owner,  so please feel free to talk to us about longer breaks.  Most owners will not accept shorter bookings (ie weekends),  however, these may be possible on a short notice basis, ie if the caravan owner has failed to secure a full week booking & there is a danger of it remaining empty.  Please call us to discuss 1 – 7 days prior to your planned arrival.
All caravans are Non Smoking and we do not provide linen or towels.
If you would like to find out more about the possibility of taking a break in this unique and beautiful coastal holiday park, please contact us at: springwillows@inspireleisure.com or call reception now to book your holiday on 01723 891 505.
NB – Bookings must be paid in full 30 days prior to arrival. Pre 30 days, bookings may be secured with a 30% deposit#
Booking Conditions
Arrival & Departure Times
Check in time:- Pitches are available from 12.00pm and must be vacated by 12.00pm. Caravans are available from 4pm and are to be vacated by 10.00am. The caravan/pitch should be left clean and ready for incoming guests. If you are likely to arrive after 5.00pm it is essential that you telephone the park in advance of your arrival so that we can make arrangements for you.
Payment for your Holiday
Your pitch will be secure with a £10.00 non-refundable deposit and your caravan will be secured with a £25.00 non-refundable deposit. There is also a £50.00 refundable deposit on top of the balance for the caravans which needs to be paid when settling the balance. This balance will be refunded by cheque once the caravan has been checked on your departure.
Your booking must be paid at least 8 weeks prior to arrival. If the booking is made within 8 weeks of arrival, payment must be paid in full at the time of booking. Failure to pay the full cost of your holiday by the balance date may result in the cancellation of your holiday booking without any refund.
Use of your touring pitch/caravan holiday home
Only those people listed on the booking form may occupy and use the pitch/caravan allocated. If unauthorized persons occupy or use the pitch/caravan your booking will be terminated and no refund allowed. Touring pitches will not be held after 10pm on the day of your arrival unless prior arrangements have been made with the park.
Unreasonable Behaviour
For the convenience of our guests we reserve the right to terminate a booking without compensation or refund where the unreasonable behaviour of the persons named on the booking or their guests might impair the enjoyment, comfort or health of other guests.
Safety and Insurance
All vehicles and caravans must be appropriately insured and certified in accordance with the road traffic act and current legislation.
Arrival Day
Please bring with you your receipt. If your booking is a late one and you do not receive a receipt, please bring with you some form of identification.
Spring Willows Leisure Park reserves the right to charge an administration fee of no more than £5.00 of an alteration is made to your booking within 8 weeks of arrival.
If you cancel your booking
If you cancel your booking the following charges will be applied:-
LENGTH OF TIME CANCELLATION CHARGE
8 weeks or more £10 deposit
6 weeks to 8 weeks 30% of total cost of holiday
4 weeks to 6 weeks 40% of total cost of holiday
2 weeks to 4 weeks 50% of total cost of holiday
1 week to 2 weeks 90% of total cost of holiday
Less than 7 days 100% of total cost of holiday
Seasonal Tourers
Customers cancelling after arrival.  A 25% cancellation charge applies, further to which we re-calculate the tariff based upon the published daily rate.
Customers cancelling pre arrival.  A 25% cancellation charge applies
Keep Busy In & Around North Yorkshire
Our Latest News, Views & Connections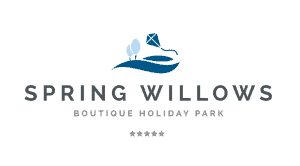 Inspire Leisure
Spring Willows Boutique Holiday Home Park
Main Road, Staxton, Scarborough, YO12 4SB
Tel: 01723 891 505
Think someone would love this? Share the page with them today