Enjoy a relaxing Caravan Holiday in one of our gorgeous statics!
Spring Willows Boutique Holiday Park is a private and peaceful holiday home owners' park that provides the perfect location for exploring the Scarborough coast. Nestling amongst acres of rolling Wolds and within easy reach of beautiful beaches, this park is a jewel in the Yorkshire coastline.  Most of our holiday home owners choose to keep their holiday homes for their own use, or for that of their families and close friends, preserving the very special atmosphere that our picturesque park enjoys.
However, there are a handful of caravan owners who are unable to visit as often as they might like and so have asked us to offer their homes for rent to discerning families who might also like to enjoy the wonderful surroundings of the park. These holiday homes are available for short or longer term rental.
We offer a selection of static caravans, including our NEW luxury show lodge for the 2021 season, all benefit from double glazing, gas central heating, private parking and offer you the comfort of a 'home from home', all are well-equipped catering for all your holiday needs (duvet/sheets/pillow covers and towels not provided):
Please Note: Our Park is currently closed due to the Covid World Pandemic and Government Enforced Lockdown
We are however taking bookings for the 2021 seasons starting from 1st March. Bookings can be made with as little as a £50 deposit. All deposits are fully refundable if your holiday is cancelled due to the covid pandemic and government restrictions, meaning you can book in confidence and have something to look forward to once the 'lockdown' is lifted!
So, do not delay……book today!
Welcome to Spring Willows Boutique Holiday Home Park
A Stunning North Yorkshire Caravan Holiday Park – 2021 Season
All enquiries and bookings can be made by calling our reception on 01723 891505 or by e-mailing: springwillows@inspireleisure.com
Please note: our reception is currently closed; however, all messages are checked on a regular basis and responded to at our earliest convenience.
2021 SEASON – STATIC CARAVAN TARIFF: (FIT INTO SAME STYLE GRID AS EXISTING)
FROM

TO

PRICE PER NIGHT (ELECTRIC AND GAS INCLUDED)

HEXHAM
SENATOR
CARABUILD
IMAGE
1ST FEB
31ST MAR

£70.00

£70.00

£70.00

£75.00

1ST APR
12TH MAY

£80.00

£80.00

£80.00

£85.00

13TH JUL
21ST MAY

£75.00

£75.00

£75.00

£80.00

22ND MAY
7TH JUN

£80.00

£80.00

£80.00

£85.00

8TH JUN
12TH JUL

£75.00

£75.00

£75.00

£80.00

13TH JUL
13TH SEP

£80.00

£80.00

£80.00

£85.00

14TH SEP
31ST OCT

£75.00

£75.00

£75.00

£80.00

1ST NOV
2ND JAN

£70.00

£70.00

£70.00

£75.00
CHECK-IN TIME FROM 2pm AND CHECK OUT 10am ON DAY OF DEPARTURE
PACKAGE OFFER (EXTRA):
'BOUJA' – indulge yourself…… bottle of prosecco and fresh strawberries on arrival, continental breakfast delivered to your door on the first morning of your stay and late check out of 12pm on your day of departure ONLY £25.00*
* minimum of 2 night stay
Entertainment & Activities
All our holidays include use of all our parks facilities including The S Club Bar and Restaurant serving excellent food with all 5* reviews at reasonable prices. Our bar offers a special Gin selection offering over 20 different types of Gin plus a selection of other spirits, cold draught lager and beer! The S Club offers great service and a warm friendly welcome and is dog friendly too….so even your fur babies can enjoy a drink and snack. We have a recently renovated outdoor seating area provided with snuggly warm throws and heat lamps in colder months and parasols to shade from the sun in hotter months. Our seating area is wheelchair and pushchair assessable and is built round the focal feature of the natural 'spring' that flows through our park. The children's outdoor play area is accessible from the area by using a bridge over the 'spring' to drop down into the area that is completely fenced off with only one way in and out so you know your 'little ones' are completely safe while you relax and enjoy some well-deserved 'you' time.
We have an extensive wild meadow walk, perfect for your four-legged friend, with cut through walk-ways, picnic benches, orchard and wildlife reserve in the middle, perfect for a nice stroll or to run off some steam.
Our Spa facility is free to use and comprises of an indoor heated swimming pool, sauna, steam room and newly added hot tub…..the perfect way to unwind after a day of exploring the surrounding attractions or a great place to relax while the kids are entertained in the pool! The facilities are available for use with other holiday guests with a restricted use limit during certain operating hours. We also offer a 'private' booking system for use of these facilities for sole use for you and your family (maximum of a 2-hour slot) and is booked on a first come first serve basis…….remember to make your swimming and spa facility booking request at the time of making your holiday booking to avoid disappointment.
Spring Willows Boutique Holiday park caters for short breaks, weekends away or longer breaks with something on park to suit everyone's needs! Tailor your holiday to suit YOU and book YOUR ultimate escape TODAY!
All enquiries and bookings can be made by calling our reception on 01723 891505 or by e-mailing: springwillows@inspireleisure.com
Booking Conditions
Arrival & Departure Times
Check in time:- Caravans are available from 2pm and are to be vacated by 10.00am. The caravan should be left clean and tidy. If you are likely to arrive after 5.00pm it is essential that you telephone the park in advance of your arrival so that we can make arrangements for you.
Payment for your Holiday
Your caravan will be secure with a £50.00 non-refundable deposit. There is also a £50.00 refundable deposit on top of the balance for the caravans which needs to be paid when settling the balance. This balance will be refunded by cheque once the caravan has been checked on your departure.
Your booking must be paid in full 14 days prior to arrival.
Use of your caravan holiday home
Only those people listed on the booking form may occupy and use the caravan allocated. If unauthorized persons occupy or use the caravan your booking will be terminated and no refund allowed.
Unreasonable Behaviour
For the convenience of our guests we reserve the right to terminate a booking without compensation or refund where the unreasonable behavior of the persons named on the booking or their guests might impair the enjoyment, comfort or health of other guests.
Safety and Insurance
All vehicles and caravans must be appropriately insured and certified in accordance with the road traffic act and current legislation.
Arrival Day
Please bring with you your receipt. If your booking is a late one and you do not receive a receipt, please bring with you some form of identification.
Spring Willows Leisure Park reserves the right to charge an administration fee of no more than £5.00 of an alteration is made to your booking within 8 weeks of arrival.
If you cancel your booking
If you cancel your booking the following charges will be applied:-
LENGTH OF TIME CANCELLATION CHARGE
8 weeks or more £50 deposit
6 weeks to 8 weeks 30% of total cost of holiday
4 weeks to 6 weeks 40% of total cost of holiday
2 weeks to 4 weeks 50% of total cost of holiday
1 week to 2 weeks 90% of total cost of holiday
Less than 14 days 100% of total cost of holiday
Keep Busy In & Around North Yorkshire
Our Latest News, Views & Connections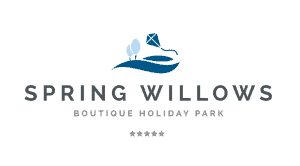 Inspire Leisure
Spring Willows Boutique Holiday Home Park
Main Road, Staxton, Scarborough, YO12 4SB
Tel: 01723 891 505
Think someone would love this? Share the page with them today