Welcome to Spring Willows Boutique Holiday Home Park
Enjoy a perfect season on one of our glorious Super pitches!
SEASONAL TOURING:
Spring Willows are delighted to provide discerning caravan owners, with an opportunity to enjoy a full or part season on one of our 14 recently developed stunning new 'Super Pitches'! All benefit from a 16ft hard standing base with landscaped surroundings, individual water supply, waste drain, electric light and includes FREE electricity.
Our 'Super' pitches are situated at the top of our park on a private development and surrounded by beautiful, peaceful fields and woodland – the perfect hideaway to escape into nature…..without forfeiting any of your home comforts! Our tailor-made 5* toilet, wash-up, laundry and shower facilities are situated on the entrance to our seasonal development and includes an independent accessibility toilet and shower facility, elsan point and designated bin bay. We are delighted to be able to offer these gorgeous pitches for an 11-month season but hurry as demand is high and they are selling out FAST!
Please Note: Our Park is currently closed due to the Covid World Pandemic and Government Enforced Lockdown
We are however taking bookings for the 2021 season. So do not delay book your perfect piece of tranquility today……..
Welcome to Spring Willows Boutique Holiday Home Park
A Stunning North Yorkshire Touring Holiday Park
All enquiries and bookings can be made by calling our reception on 01723 891505 or by e-mailing: springwillows@inspireleisure.com
Please note: our reception is currently closed; however, all messages are checked on a regular basis and responded to at our earliest convenience.
All Super Pitch seasonal bookings include use of all our parks facilities including The S Club Bar and Restaurant serving excellent food with all 5* reviews at reasonable prices. Our bar offers a special Gin selection offering over 20 different types of Gin plus a selection of other spirits, cold draught lager and beer! The S Club offers great service and a warm friendly welcome and is dog friendly too….so even your fur babies can enjoy a drink and snack. We have a recently renovated outdoor seating area provided with snuggly warm throws and heat lamps in colder months and parasols to shade from the sun in hotter months. Our seating area is wheelchair and pushchair assessable and is built round the focal feature of the natural 'spring' that flows through our park. The children's outdoor play area is accessible from the area by using a bridge over the 'spring' to drop down into the area that is completely fenced off with only one way in and out so you know your 'little ones' are completely safe while you relax and enjoy some well-deserved 'you' time.
We have an extensive wild meadow walk, perfect for your four-legged friend, with cut through walk-ways, picnic benches, orchard, and wildlife reserve in the middle, perfect for a nice stroll or to run off some steam.
Our Spa facility is free to use and comprises of an indoor heated swimming pool, sauna, steam room, and newly added hot tub…..the perfect way to unwind after a day of exploring the surrounding attractions or a great place to relax while the kids are entertained in the pool! The facilities are available for use with other holiday guests with a restricted use limit during certain operating hours. We also offer a 'private' booking system for use of these facilities for sole use for you and your family (maximum of a 2-hour slot) and is booked on a first come first serve basis…….remember to make your swimming and spa facility booking request at the time of making your holiday booking to avoid disappointment.
Spring Willows Boutique Holiday park has something on park to suit everyone's needs! Tailor your stay to suit YOU and book YOUR ultimate escape TODAY!
Booking Conditions
Terms and Conditions
Nothing in this agreement will reduce your statutory rights relating to faulty or mis-described goods. For further information about your
statutory rights contact your local authority Trading Standards Department or Citizens' Advice Bureau.
You are entitled to station the caravan on the Park for the season (All dates between the arrival date and the departure date as displayed
overleaf) and to occupy the caravan for holiday and recreational purposes during the season. Caravans must be removed from the park on
or before the contract end date
Our obligations under this Agreement are as follows:
To keep the Park insured against third party claims to a minimum value of £2m per claim.
To provide the Services to the pitch on which the Caravan is sited.
To charge for utilities only in accordance with the requirements of the law.
Your obligations under this Agreement are as follows:
To pay the tariff as agreed
To pay any non-domestic rates charged in respect of your caravan.
To comply with the behaviour standards set out in clause 5 & on the first page of these terms and conditions.
To use the caravan only during the season and not otherwise than for holiday and recreational purposes
To ensure the caravan and all motor cars using the park (road traffic act applies as if you were on a public road).
To repair storm and any accidental damage which the caravan suffers during the season & keep it clean & in good repair.
To keep your pitch clear of "clutter" including storage, bikes, potted plants & other decorative items.
To position your caravan correctly on its pitch, facing in the correct direction (doors must not open into a neighbour's door).
To use small gas bottles as appropriate with a touring caravan (largest permitted size 19kg). Customers are responsible for ordering & the
delivery of gas bottles to their pitch..No deliveries to be made by ground staff.
External gas deliveries are not permitted.
To only park one car per pitch and to refrain from driving or parking on grassed areas.
You agree to comply with the following behaviour standards:
Not to be a nuisance to other users of the park or to us or our staff.
To act towards us and our staff in a reasonable, courteous and considerate manner.
To supervise children so that they are not a nuisance or danger to themselves or others.
Not to use the Caravan or the Park for any criminal or anti-social activity or to overcrowd the caravan.
Not to carry or have at the caravan any firearm or weapon.
Not to create any unreasonable noise or disturbance.
To comply with the Park Rules (a copy of the Park Rules is attached to this agreement).
To present & operate your caravan as a holiday touring caravan and to ensure that it does NOT become or appear to become residential. i.e.
No wooden floors, 3-piece suites or big screen TVs etc.
All electrical facilities should be low wattage and no convector heaters are permitted. To turn off all appliances when not in use.
You are not permitted to re-assign this agreement which means that the caravan may not be sold with any entitlement for it to be stationed on the park. If the caravan is sold it must be removed from the park or the purchaser may personally arrange a new agreement with us wherein the advertised tariff will apply.
We reserve the right to refuse any booking application.
This Agreement will come to an end in the following circumstances:
Because this Licence Agreement expires by passage of time or
Because you have given us notice in writing to remove the Caravan or
Because we have given you notice to terminate the Agreement because you are in breach of its terms and (in the case of a breach which you can rectify such as failure to pay the tariff) you have not complied with written notice to remedy the breach. No refunds are due in the event of a breach.
Where you choose to end this agreement prior to arrival, cancellation charges will apply as published on our web site and in our touring holiday brochure.
8b. Where you choose to end this agreement prior to its termination date, but after arrival, by serving us with written notice, this agreement will deem to have been cancelled. You will incur a charge equal to 25% of the value of this agreement, further to which we will recalculate your tariff based upon our published daily rate (which is significantly higher than the discounted seasonal rate) and where a refund is due it will paid within 30 days by cheque. It is possible that a balance will be due from yourselves to Spring Willows Holiday Park in some circumstances & this should be paid before the caravan is removed from the park.
Hiring is not permitted you are not entitled to hire out the caravan to third parties but must occupy it for your own use and that of your immediate family only.
Unless you give us another address, we will write to you at the address given in the particulars. Personal mail must not be directed to the park office, if received we will forward it to your home address as provided on this agreement.
Park Rules
The following rules have been specifically brought to our attention and we agree to abide by them:
Electrical items must be limited to low wattage touring equipment.
Electric heaters in awnings are NOT permitted.
It is not permitted for awnings to be equipped with wooden floors and domestic furniture etc; fold away camping furniture is permitted.
Pitches must be kept clear of decorations, potted plants and other paraphernalia that suggests residency.
Noise must be kept to a minimum between 10pm and 7am & all music turned off.
Floor mounted & disposable BBQ's & open fires are not permitted.
Fireworks are not permitted.
Raised BBQs & chimaeras are only permitted with the express agreement of the Manager and must be attended by a responsible adult.
A maximum of 2 dogs are permitted per caravan and must be kept on a lead at all times. Please ensure that you clean up after your pet. Dogs must never be permitted to roam or be left unattended in your caravan or awning. Dogs that bark consistently are a nuisance and owners will be asked to remove them from the park. Dangerous or aggressive dogs are not permitted.
Pop up tents, gazebos & visitors tents etc are not permitted permission for extra/visitor vehicles, etc should be obtained from the office; charges will apply as per our published tariff.
Children are not permitted to play in the toilet facilities.
All vehicles should be taxed and insured, and all caravans must be insured and a copy of policy provided to reception (Inc £1 million public liability).
Caravans must have 1: Smoke/Carbon Monoxide Alarm 2: Fire Extinguisher.
Caravans must hold a gas test certificate a copy of which must be provided to the office.
Washing lines & airers, are not permitted.
External satellite dishes & TV aerials must not be fitted to electric hook up posts or other posts.
The speed limit on the park is 5mph.
Only one caravan is permitted on each pitch.
In wet weather, cars should be parked on the car park. Visitor's cars should always be parked on the car park.
Cars must NEVER be parked on empty caravan pitches.
A courteous & respectful manner should always be adopted when meeting other park users and staff.
Post & Parcels must not be delivered to the park.
Pitches, caravans, and awnings must be kept clean & tidy at all times.
Keep Busy In & Around North Yorkshire
Our Latest News, Views & Connections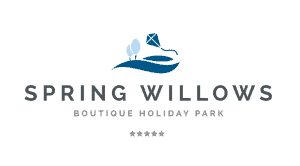 Inspire Leisure
Spring Willows Boutique Holiday Home Park
Main Road, Staxton, Scarborough, YO12 4SB
Tel: 01723 891 505
Think someone would love this? Share the page with them today